FEATURED IN
Cloud Computing for Rebels
One Board to Rule Them All
Personal Cloud
ZimaBoard allows you to easily expand to 36TB disk space (2 x SATA) as your data grows. Enjoy fast reading and writing experience just like your local hard disk when connected via gigabit network.
Software Router
With its superior compatibility offered by the x86 chipset, you can turn ZimaBoard into a hardware router. Create secure VPN connection, run lightweight services like FTP Server, BitTorrent Client, perform Traffic-Shaping and QoS, or even set up a private access to your office computer.
Plex Media Server
With the Plex Media Server installed on ZimaBoard, get all your media organized, stream your favorite collections of movies, TV shows anywhere on all your devices, and enjoy millions of high-resolution tracks via Tidal. Transforming the way you browse and enjoy your personal media library.
File Share & Collaboration
Boost your teamwork seamlessly on documents and spreadsheets in a protected environment. With ZimaBoard, you can set up a large-volume shared disk right at home or in the office. Edit your videos, photos, and documents with others on multiple systems in real-time.
Personal Server
In practice, Zimaboard as a personal server offers excellent development possibilities and performance/price ratio as an x86 microserver. For example, it is perfect for git server, web server (Apache / lighttpd / NGINX), print server, chat server, or a Minecraft server.
Industry/Embedded Projects
Use ZimaBoard for data collection, data buffering, and data preprocessing to provide accurate and effective on-site IoT data for the cloud or local server, offering instant decision-making to provide agile responses, significantly reducing cloud and network infrastructure dependence.
Congratulations that the project got funded! I backed a 832 and I would love to see Proxmox running on it and run a home lab and virtualize Home Assistant and a Ubuntu docker server with some cool containers such as Bitwarden, Nginx Proxy Manager, WireGuard and Adguard.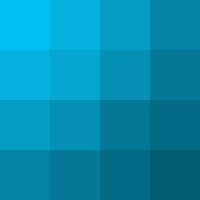 Goin to love this one, sounds like a great product! And well thought out too!
I really like the amount of RAM on these boards - it can make a huge difference in my use cases.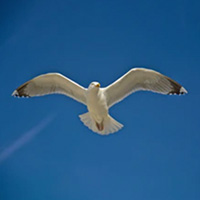 Zimaboard is very similar to a raspberry pi, except that it has an x86 processor instead of ARM. Some other differences, like the PCIe x4 to allow add on cards or the lack of GPIO, may be considered huge or not a big deal based on what you use the system for. The 216 will be tested with VyOS as I work on some labs, while the 832 will replace a NUC as my docker host.
All in all a very nice product and i like it very much to be part of it!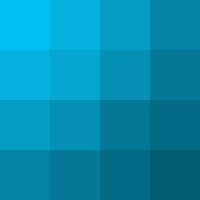 I am a general tinkerer but also starting a business all about smart homes and home automation. This is actually a perfect use case for home assistant. I will definitely be testing home assistant on here as this is the main system i use currently for all my smart home builds.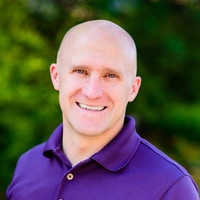 x64 compaibilty, 8Gb ram, dual nics and pcie4 means I can use them for a wide variety of things, that Arm based boards are more difficult or limited for.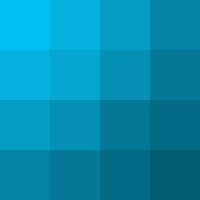 Specifications
Software
Pre-installed OS

Compatible OS


Linux / Windows /
OpenWrt / pfSense /
android / Libreelec
Performance
Model

| | | |
| --- | --- | --- |
| ZimaBoard 216 | ZimaBoard 432 | ZimaBoard 832 |

Processor

Intel Celeron Processor 'Apollo Lake'

N3350
2 Cores
1.1GHz base frequency
2.4GHz Burst
2MB L2 cache
N3450
4 Cores
1.1GHz base frequency
2.2GHz Burst
2MB L2 cache
N3450
4 Cores
1.1GHz base frequency
2.2GHz Burst
2MB L2 cache

Graphics




Intel® HD Graphics 500

200MHz Base Frequency 650MHz Burst
200MHz Base Frequency 700MHz Burst
200MHz Base Frequency 700MHz Burst

Memory




Onboard Storage



TDP


6W



Connectivity
HDD/SSD

2x SATA 6.0 Gb/s Ports

LAN

2x GbE LAN Ports
Realtek 8111H

USB

2x USB 3.0

PCle

1x PCle 2.0 x4

Display

1x Mini-DisplayPort 1.2
4k@60Hz

Power

DC 12V 5.5x2.5mm
Features
| | |
| --- | --- |
| Cooling | Passive |
| Virtualization | Intel VT-d, VT-x |
| Security | AES-NI |
| Transcoding | Support 1080P video |
| Decoding | H.264 (AVC), H.265 (HEVC), MPEG-2, VC-1 |
Size and weight
| | |
| --- | --- |
| Dimensions (W x D x H) | 138.7 x 81.4 x 34.9 mm |
| Weight | 278g |
Dual Core 1.1-2.4GHz
2G Dual Channel LPDDR4
16GB eMMC Storage
2x SATA 6.0 Gb/s
2x GbE LAN
Quad Core 1.1-2.2GHz
4G Dual Channel LPDDR4
32GB eMMC Storage
2x SATA 6.0 Gb/s
2x GbE LAN
Quad Core 1.1-2.2GHz
8G Dual Channel LPDDR4
32GB eMMC Storage
2x SATA 6.0 Gb/s
2x GbE LAN