Latest News
ZimaBoard's Low-Cost, Plug-and-Play Servers Allow Users to Localize the Power of the Cloud for Improved Privacy and Flexibility
John Guan - Apr 19, 2023
Follow the HostingAdvice team for a daily dose of tech news, trending IT discussions, and interviews with the web's most innovative technologists.
TL; DR: Self-hosting gives users tons of autonomy, flexibility, and customizability. But sometimes, it can be more trouble than it's worth. ZimaBoard takes the complexity out of self-hosting by providing fully loaded and user-friendly personal servers for a fraction of the typical cost. Users can leverage ZimaBoard for various use cases and find the performance and secure interface to accommodate these workloads. ZimaBoard is compatible with multiple applications and systems, including Docker, Linux, and Plex, making self-hosting a breeze for many.
Purchasing a hosting plan from a provider is a common theme in the web hosting world. Users go online, research some of the best web hosts on the market, and then subscribe to a monthly package that meets their needs. But what if users could bypass the monthly subscription fees, maintain a secure network for their data, and find flexibility with their server resources, all while powering their online projects?
Here enters self-hosting. Many experienced web enthusiasts leverage self-hosting to unlock computing capabilities and regain control over their servers and online privacy. With a self-hosted server, users can set up the private access to their computers and do a multitude of tasks without spending too much. But building a personal server can be challenging and requires technical expertise.
ZimaBoard tackles the difficulty behind self-hosted servers by delivering an affordable and simplified micro-server equipped with built-in software and tools. The company behind ZimaBoard, IceWhale Tech, created the single-board server to place the cloud's power in users' hands.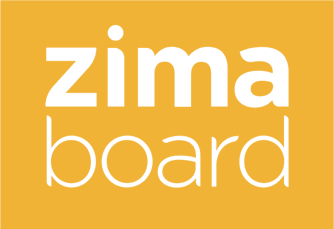 "To reduce the difficulty of enthusiasts building personal servers and optimize the experience of managing home server applications, we open-sourced the CasaOS personal cloud system last year, which is now based on the second layer of Debian," said Lauren Pan, the founder of IceWhale Tech.
IceWhale Tech's CasaOS enables customers to deploy more than 30 Docker applications with one click and visualize the configuration of the ports and resources within the ZimaBoard server. ZimaBoard users can build a personal cloud with a single command and leverage the likes of Raspberry Pi, NUC, and various x86 systems alongside it, showing that self-hosting doesn't have to be complicated. ZimaBoard also has Linux pre-installed and is compatible with multiple applications, including Nextcloud for collaboration and Plex for media use.
How the Hosting Community Influenced ZimaBoard
In 2020, Lauren Pan founded IceWhale Tech. During that time, the COVID-19 pandemic had just begun, and new cloud trends were entering the market. Computing power and storage prices had decreased, edge computing was becoming more prominent, and consumer data asset ownership and attribution were being ignored.
With those trends in mind, Lauren and the rest of the IceWhale Tech team proposed the idea of building a personal server that was affordable, almost like buying a router, and could meet the performance requirements of a cloud solution. The team wanted to create a decentralized, personal cloud that could give anyone the power of choice and digital freedom. But they wanted more insight into the market, so they went straight to the source.
"After learning and exchanging ideas on Reddit, we discovered a large number of homeland and self-hosted devices that were concentrated on Raspberry Pi and second-hand servers," said Lauren.
The ZimaBoard team realized it needed a solution that would cater to high-powered personal server scenarios but could also constitute a product category — aspects Raspberry Pi and second-hand servers couldn't offer.
"We determined that building a small server for enthusiasts, developers, and the DIY market might be the first step toward success. We began discussions with some local server enthusiasts and envisioned scenarios, solutions, and interface designs based on x86 architecture," said Lauren.
After establishing its product design, ZimaBoard released the first product generation on Kickstarter in early 2021. Lauren told us he wasn't sure how the launch would pan out or how the public would perceive it. The team tried to keep a narrow focus, marketing the server as an excellent small home server. Fortunately, ZimaBoard gained a following and was able to receive a solid consensus with market feedback.
"We were extremely honored that the crowdfunding campaign received support from nearly 2,000 users through word-of-mouth in the community. They were undoubtedly IceWhale's earliest angel investors and helped us truly embark on the personal cloud product category," said Lauren.
Providing Performant Server Hardware for Various Use Cases
ZimaBoard built its server solutions to accommodate various cases, allowing customers to run what they need on a secure and portable device. Lauren and the team set out to make the servers simple and user-friendly, so users wouldn't run into complications while setting up. The final result was a small, lightweight personal server that produces no noise and has stable heat dissipation and performance.
"This way, whether it is used as a small desktop device, embedded in an electrical box, or installed in a server rack, it can easily handle the job. Ideally, the design should be simple, durable, and functional," said Lauren.
ZimaBoard's x86 architecture includes an Intel Celeron processor, which enables it to be perfectly compatible with various operating systems, including Debian, Ubuntu, Pfsense, and OpenWrt. Its accessibility is also apparent in its other features.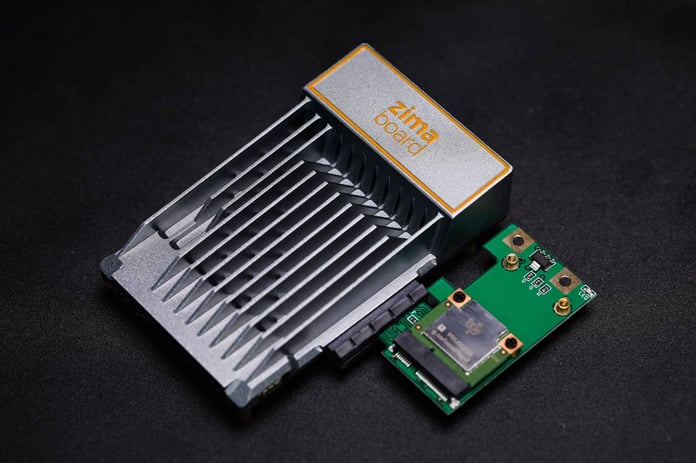 "The onboard PCIe interface provides ample space for expansion for networking, storage, and other types of applications. With expandability of up to four 2.5GbE, 10GbE, or the most standard four-channel Gigabit Ethernet ports, it can flexibly meet different users' imaginations for a customizable firewall," said Lauren.
Lauren told us ZimaBoard's applications are diverse, which he relates to the characteristics of the developer market. He said the team has been learning about the value and gameplay that small servers deliver in various scenarios from their customers. ZimaBoard markets its product for use cases, including file sharing and collaboration, media and gaming, and software routing. But ZimaBoard customers have proved that its usage can go beyond those.
"Others have used it to build media servers, sharing their TB-level audiovisual materials and creations with friends, making large file collaboration faster. Of course, it's also an easy-to-use smart home application to build your own local smart monitoring system with a camera and wireless communication module," said Lauren.
Enabling Users to Secure Workloads and Privacy
A central selling point of ZimaBoard servers is their secure interface. Users can run safe and customized traffic and protect their digital footprint and sensitive data from breaches. As applications and websites continue to breach user privacy, ZimaBoard's servers can be an excellent outlet to avoid these pain points, especially for important and vulnerable use cases.
"For example, some friends started using ZimaBoard to build a small code server for their office, combined with a tunnel to organize private code compilation and collaborative networks for their team," said Lauren.
With ZimaBoard, customers can set up VPN connections, ban ads, run OpenWRT and pfSense, and expand various plug-ins. Also, without subscriptions, users won't have to share and protect their personal data while online. ZimaBoard is also open-source, so customers can look at their code anytime and get a transparent service.
As for upcoming news, parent company IceWhale Tech has two products coming down the pipeline in 2023. These products are a brainchild inspired by the company's talk with the Discord community. IceWhale Tech also has two other products coming out for ZimaBoard later this year.
"We can't wait to see the reaction from the community and hear about all the innovative ways they'll use these products. We believe these products will bring even more value to the hosting market, and we can't wait to share them with everyone," said Lauren.
See the original post here.